Vaginal and anal probes made in France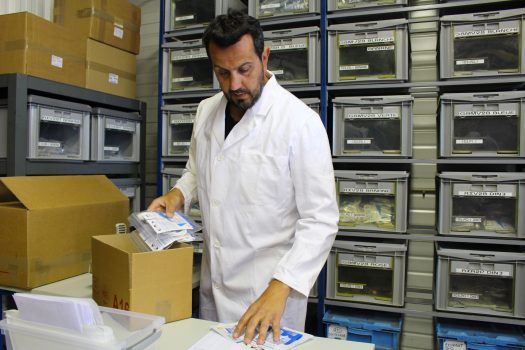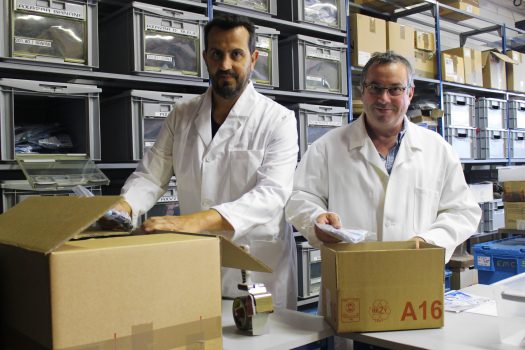 Preparation of your order
Our extensive stock means we can prepare your order very quickly: 90% of our orders are prepared and sent within 24H regardless of the quantity (no minimum).
All the materials we use to manufacture our probes are approved for medical use. They do not contain any toxic products such as phthalates, bisphenol A, heavy metals, etc. Biocompatibility tests on the finished products are performed on a regular basis to guarantee you faultless quality.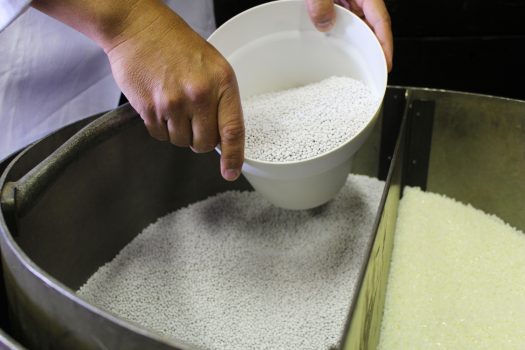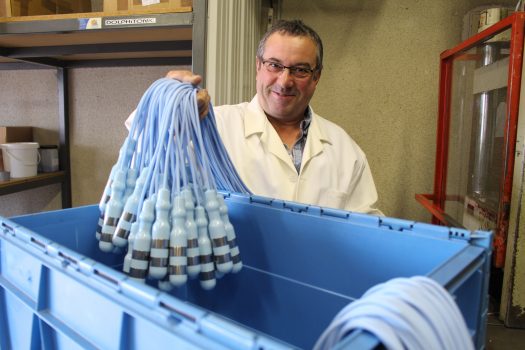 Electrical and visual controls are performed on all the probes at different stages and at the end of the production: each probe is tested (rings and connectors) with calibrated equipment.
In 2016. Return rate of our products: 0.012%.
The solders of the connections are performed manually for optimum quality. This way we are sure about the quality of the contact with the electrostimulation devices.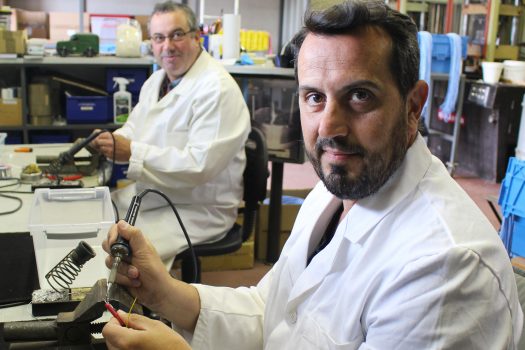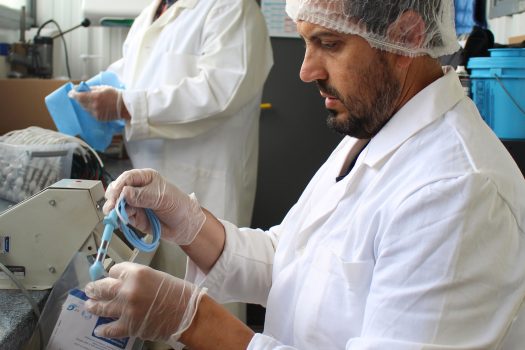 All our probes are cleaned individually in a clean environment with an approved medical product from the Anios laboratories adhering to the specified procedures. This gives rise to a visual inspection prior to packaging the probes.
Last operation before dispatch to the customer: a label is affixed to the packaging. This bears the tracking information and the reference of the product.
A second label, called an LPP indicates to the patient that the probe is a medical device reimbursed by the Social Security.